The Client
The client is Mircosoft's top rated partner company providing implementation services of various Microsoft tools and technologies to USA based customers. They were using HubSpot CMS since long and after the launch of new COS, they wanted to migrate their existing site to new COS.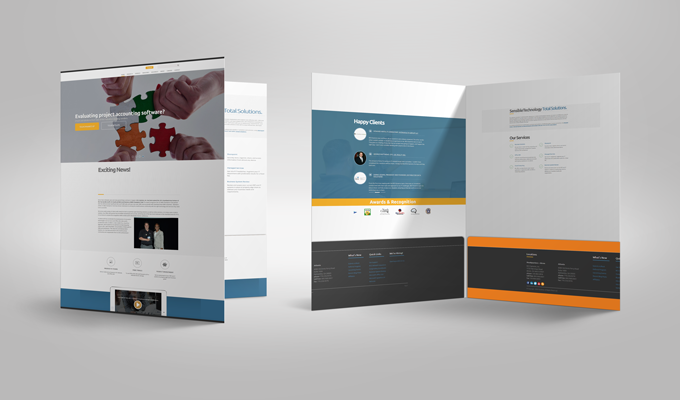 Requirements
The client was using HubSpot CMS from quite long and was very happy with the growth they achieved by using HubSpot. They implemented Inbound Marketing as suggested by HubSpot and were very pleased with the results. As HubSpot launched new COS System, they were very keen to move their existing site to new COS to rip the benefits of the new system. While doing they migration, they also wanted to refresh look and feel of their existing site. As there were around 400+ pages to be migrated, they were looking for trusted company who can do error free content migration for them.
Our Solution
The whole project was divided in to three phases. [a] Development [b] Content Migration [c] Verification. Client provided us PSD of the home page. We converted whole PSD into HubSpot template as per the designing guidelines provided by the HubSpot. As and where required, we developed custom modules for Slider, Client logo rotator and client testimonial sections of the website so that it become quite easy for the end customer to manage the website. Based on the site design, we developed following for the end customer.


Home Page Template
One column, Two Column, Three Column sitepage templates
One column, Two Column landing page templates
Required custom modules
Custom component to load Blog rss feed in Tabbed Interface developed using Javascript
Three level navigation along with mobile navigation
After the templates were developed, they were sent to the client for approval. There were certain edits suggested by the client. We updated the templates as per the client's suggestion and then started with the migration. It was quite difficult job to migrate 400+ pages but we completed it with great perfection. Needless to say, client was very pleased with our work.
Services Provided
HubSpot COS Development
HubSpot CMS migration
HubSpot custom module development
Blog RSS Listing Implementation
Site Pages Development
Landing Pages Development
Content Migration
Verification of the migrated content
Tools & Technologies used
HubSpot CMS
HubSpot COS
HTML5
CSS3
JavaScript
JQuery
Responsive Design
End Result
The client was very happy with the way we migrated their site to the new COS. As and where required, custom modules have been implemented which won the heart of customer as they made maintenance of site quite easy. They were also impressed with the quality of our migration as there weren't a single problem in the data migration. Overall, the customer was very happy.